With all the hustle and bustle the holidays can bring, finding gifts for your co-workers and team members can fall to the bottom on the priority list. That's why we've grabbed our favorite holiday gift ideas for under $10 this year.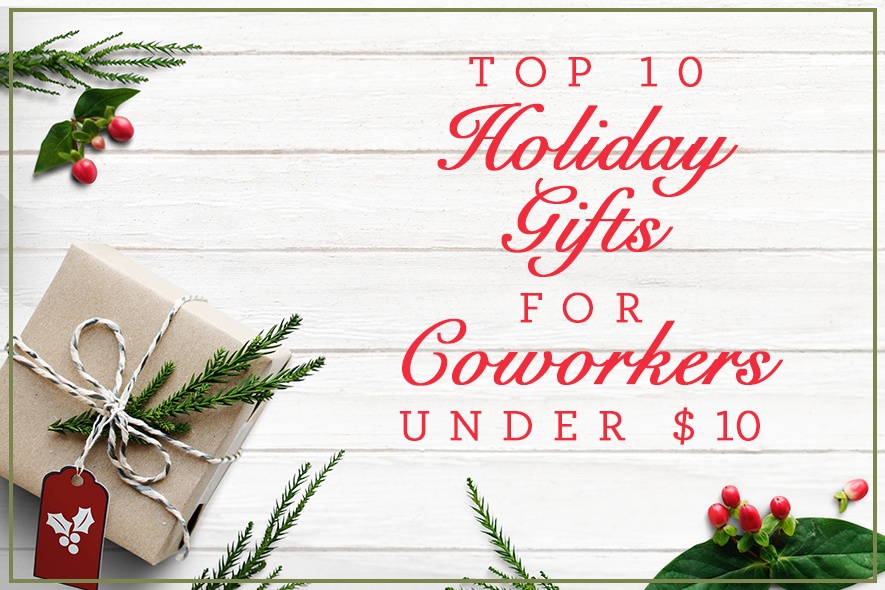 Top 10 Gifts for Coworkers Under $10
Holiday Gifts - Delightful Drinkware
Tall Campfire Mug
$7.49 each
Chilly weather is no match for your warm sentiments with this toasty mug!
Joyful Value Mug
$5.95 each
All the fun and function but without the price!
Hot Cocoa Cups
$6.95 each
Warm up their spirits this year with a delicious hot cocoa cup!
Holiday Gifts - Adorned Ornaments
Heartfelt Appreciation Wreath Ornament
$7.95 each
This ornament is the essence of the holiday season- perfect for any tree!
Custom Collection: Modern Slate Holiday Ornament
$8.95 each
Cute and ready for personalization!
Holiday Gifts - Functional Joy
Holiday Snowball Seeds
$5.49 each
Watch appreciation grow with these Sweet Alyssum paper seed balls.
Budget Backpack
$6.49 each
This fabulous and functional bag allows your employees to tote your praise with them wherever they go!
Macaroon Headphones- Positive Praise
$7.79 each
Fun and functionality make these ear phones an ace in your appreciation game.
Value Office Essentials Gift Set
$8.95
Energize your team spirit with an awesome gift set to keep them focused, organized, and workin' hard.
Neon Accessory Carry-All
$7.95 each
Keep work spaces clean and desktops free of clutter with this handy neoprene catch-all pouch.
Need more holiday ideas?